Where Forever Becomes Reality
With Unique Wedding Venues
Let the picturesque landscape of this Georgian estate be your backdrop to your dream wedding. Our farm-to-table menu is crafted with love by our dedicated chefs. And your wedding coordinator will guide you to a customized package right for your party.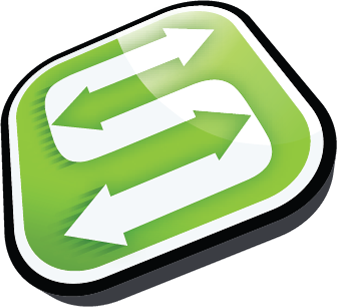 Request Proposal

The best part of letting Ivey Spencer host your wedding?
Onsite wedding coordinator
Customizable wedding menus
Historic architecture and picturesque gardens for photos
Space to accommodate up to 180 guests
Versatile seating arrangements
Rehearsal parties, bridal showers, and after wedding breakfast
Picturesque gardens
Historic architecture
Onsite guest rooms
Complimentary parking
Outdoor and indoor onsite ceremony locations
pink and white roses wearing a white dress

Weddings

Picturesque venue, customizable dining menus and the undivided attention of our staff when you host your wedding with us.

beige table with green leaves and plates for a wedding

Social Events

Unlimited social activities await in this tranquil environment from engagement parties, bridal or baby showers, rehearsal dinners, and life celebrations.
dolce ivey spencer meetings and conferences event planner

Lina Merchant


Director of Sales

Lina joined Dolce Hotels and Resorts, now Wyndham Hotel Group in January 2007 as Sales and Marketing Manager. She was quickly appointed the Director of Sales and has been leading the property's growing sales and planning team ever since. Lina is a subject matter expert in the areas of new business development and major market expansion. She has successfully built a six member, gold standard, dream team and is always eager to impart her entrepreneurial and business management wisdom on to them. Her active lifestyle includes serving as a Chair and a member of select committees for the International Association of Conference Centers (IACC) North America.

Kent Phillips


Senior F&B Operations Manager

Kent has been dedicated to the hospitality industry as a whole for over 20 years.
Kent's hard work and dedication to excellence was rewarded when received the Certified Chef de Cuisine (CCC) designation. At the time, Kent was the youngest Chef ever to receive this prestigious designation, held by less than 1000 Chefs across Canada.

Kent has held a series of progressively more responsible roles in full service hotels, high-end catering, private golf courses and most recently the Senior Manager Operations, Food & Beverage position at the Ivey Spencer Leadership Centre in London Ontario Canada.

Chef Jeff Enwright


Executive Chef

Executive Chef Jeff Enwright has been professionally dedicated to excellency in the industry for 20+years. Jeff has spent the last 3 years at Ivey as a Sous Chef working under Executive Chef Kent Phillips until he was promoted in Spring of 2019 working alongside creative and IACC award winning team members. Jeff also spent 10 years as Sous/Executive Chef for Delta Hotels By Marriott. He has cooked for two Canadian Prime Ministers; organized, prepared, and hosted International Figure Skating Championships and has made several Food Network appearances. Jeff has also successfully competed against celebrity chef Bob Blumer.
Our wedding at Ivey Spencer was beautiful!
Our wedding at Ivey Spencer was beautiful! The food was amazing and it has the most gorgeous places to take photos.

You get the beautiful old Willow Room for the bride to get ready in. Then for cocktail hour you get the patio and the garden room. For dinner you have the dining hall, then afterwards for dancing you dance in the garden room and still have the patio. You also basically have your own washrooms in the hall. Lots of space and no need for shuffling things around throughout the night.
Wedding Bliss
Our daughter celebrated her wedding ceremony and reception at Ivey. It was amazing. The grounds were absolutely beautiful for an outdoor ceremony and pictures. The options for guests to be in the lounge, dining room, Garden Room, or patio was the highlight for many of our guests who couldn't stop telling us that this was one of the best weddings they had attended. The food was just incredible, from the appetizers to the main dinner to the gourmet grilled cheese sandwiches and candy bar for late night. The staff definitely made the day even more memorable. They went above and beyond to make sure the day ran smoothly, especially the event coordinator Caitlin Price. She was our angel that day. Every staff member, though, was professional, friendly, and helpful. The guest rooms were comfortable, clean, and very inviting. I can't say enough about how much I appreciate them. Weddings can be stressful but the staff at Ivey were there at every turn to make this event so much easier to plan and implement.
I would recommend it in a heartbeat!
Excellent Service All Around
"A refreshing change from a hotel. The service from check-in to check-out was excellent. Everyone was friendly and very accommodating. Found the grounds very pleasant and the food at the restaurant very good and well priced."
- Trip Advisor
Over The Top Service
"This hotel is a real gem. In the heart of North London. You are in the city just minutes from everything but you feel like you are at a country retreat. Surrounded by hundred year old trees and acres of well maintained grounds. You don't hear the squeal of fire trucks or emergency vehicles. You have both the old century building blended with the new buildings. The staff are accommodating and friendly. This will be our go to hotel for London."
- Trip Advisor
Lovely Hotel Option In North London
"While the Centre is close to Masonville Mall and hospitals in north London, it's well off the road in a park- like setting with beautiful grounds to enjoy a walk or picnic. The pineapple rosemary water and apples in the lobby were a nice touch, and room was well decorated and cozy. Staff were friendly and helpful and there were lounges and buffet meals offered throughout. Lovely decor!"
- Trip Advisor