25,000 Square Feet Of Event Space
Set amid the beautiful landscape of Ontario parklands, our IACC-certified centre is the catalyst for innovative events. The team-building high rope course and catering services make Ivey Spencer ideal for corporate retreats or intimate meetings. Plus take advantage of proximity to the Ivey Business School and a lively downtown district.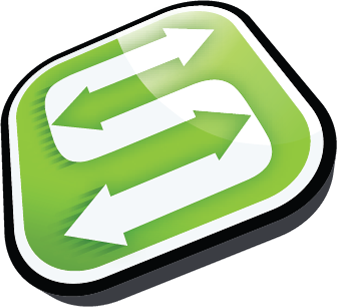 Request Proposal
25,000 sq. ft. Event Space
32 Meeting Rooms
5 Amphitheaters
Dedicated Conference Planner
Curated Team-Building Events
Natural Lighting
Catering
Onsite Event Coordinator
Host A Meeting Or
Conference
Two joggers in the lead high five each other

Team Building Activities

Take team building to the next level with our high ropes course or a hike around the scenic, 30-acre gardens and parklands.

Arced desks with several seats tied down towards a desk with a large projector behind it

Event Spaces

Decked out in the latest technology and ergonomic chairs, our venues offer premium luxury for your next event.

A professional woman shows a well dressed man something on her laptop

Meeting Package

Packages are custom-tailored—catering, team-building activities, and everything in between—to foster inspired meetings.
Caitlin learning wearing a pink shirt

Caitlin Price


Catering Sales Manager

As Catering Sales Manager, Caitlin is responsible for the planning and execution of our onsite weddings and social events. Caitlin began her career in hospitality at a young age and hasn't quit since. With a background in Event Management and experience in the charity, wedding and academic sectors she is well-rounded and ready to help with all your social event needs. Caitlin has a big personality and loves to get to know clients; she believes that events are fun and she brings that to her work every day.

Chef Jeff Enwright


Executive Chef

Executive Chef Jeff Enwright has been professionally dedicated to excellency in the industry for 20+years. Jeff has spent the last 3 years at Ivey as a Sous Chef working under Executive Chef Kent Phillips until he was promoted in Spring of 2019 working alongside creative and IACC award winning team members. Jeff also spent 10 years as Sous/Executive Chef for Delta Hotels By Marriott. He has cooked for two Canadian Prime Ministers; organized, prepared, and hosted International Figure Skating Championships and has made several Food Network appearances. Jeff has also successfully competed against celebrity chef Bob Blumer.

Kent Phillips


Senior F&B Operations Manager

Kent has been dedicated to the hospitality industry as a whole for over 20 years.
Kent's hard work and dedication to excellence was rewarded when received the Certified Chef de Cuisine (CCC) designation. At the time, Kent was the youngest Chef ever to receive this prestigious designation, held by less than 1000 Chefs across Canada.

Kent has held a series of progressively more responsible roles in full service hotels, high-end catering, private golf courses and most recently the Senior Manager Operations, Food & Beverage position at the Ivey Spencer Leadership Centre in London Ontario Canada.
Grand Place
"Had a great time, I spent a night and it was excellent. Definitely going to stay again. Very good service great staff. love the architecture of the place. very peaceful environment and lots of fun. Best place to stay in London. everything is close by to near downtown area."
- Trip Advisor
Gem Of Accommodation
"We stayed for 2 nights at incredibly affordable cost. Everyone we encountered was very helpful and efficient, and the place is impeccably clean and landscaped. We were very impressed, and when we visit London again, we intend to reserve here."
- Trip Advisor
Positive Leadership Development Institute (PLDI)
"Stayed 4 days 3 nights. The staff was very friendly and the food was amazing. I highly recommend it to anyone who wants a nice elegant stay. I can't believe that this is a 3 star hotel, I give this 5 stars."
- Trip Advisor